Latest News
Testimonials
Softoxi.com:
Cross+A – smart, easy to use application that allows users to quickly solve multiple crossword, puzzle, word based games.
3d2f.com:
You just tried to take a rest and relax you brain; instead, you have broken the mood and gotten the feeling of "dumb me" or "dumb puzzle".
To the contrary, you can just use Cross+A and have all your best of all those "brain checks".
Advertising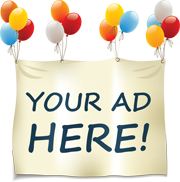 The purpose of Cross+A is to simplify the solution of crosswords, word-based puzzles, sudokus, nonograms and other logic puzzles. Cross+A provides very flexible and powerful search tools. User can search English words by known letters and descriptions as well as find anagrams and word-combinations.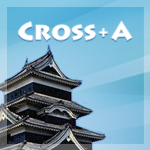 This is a multilingual version of the popular Russian program Cross+A by Sergey Kutasov and Ilya Morozov. It uses a dictionary of 159000 English words (part of them has descriptions). Users can add new words, delete and change descriptions or copy words to the clipboard. Cross+A also includes:
the list of English proverbs and sayings;

the list of English synonyms and antonyms.
The lists of words for other languages are available for downloading.
Search modes:
Search by Letters
Search word by known length and letters.
Anagram Search
This mode has two special options:
"Descending" Search
Search for all words that can be created from the text letters.
For example, for the word

option

the program will find the word-list:

point, piton, top, into, tip,

etc.
"Ascending" Search
Search for all words that include all letters of the text.
For example, for the word

element

the program will find the word-list:


settlement, development, experimental, acknowledgement, electromagnetism,

etc.
Search by Description
This search mode is used when some words in the target word description are known.
Search by Pattern
Search with use of special wildcard characters.
Word-combination Search
The program tries to create word-combinations using the text letters.
For example:

incredible

=

nice

+

bridle

.
Telephone Number Search
The program finds word equivalents for the telephone numbers. Telephone number digits are substituted by letters written on telephone set buttons.
For example:

728-74-68

=

PATRIOT

.
Search by Syllables
The program creates words using syllables from the user's list.
For example:

at,be,e,for

=

ate, beat, bee, before, fore

.
Coupling Words Search
Search for pairs of words where the first word ending is equal to the second word beginning.
For example:

?????(gen)????

=

PATHOGEN

and

GENESIS

.
Trackword Search
Search for words, which can be made by moving from letter to letter horizontally or vertically in the grid.
Cryptarithm
Cryptarithm is an mathematical puzzle involving words where there is a one-to-one mapping between letters and digits that makes the arithmetic equation true.
For example:

MOTHER+FATHER=PARENT

=>

196753+286753=483506

.
Word-chain Search
Search for chains of words, where every word differs from its neighbours by one or few letters.
For example:

FLY - FAY - FAT - CAT

.
Puzzles
Cross+A allows to solve and create many kinds of logic puzzles:
Sudoku
9 x 9, 4 x 4, 6 x 6, 8 x 8, 10 x 10, 12 x 12, 15 x 15, 16 x 16, Sudoku X, Argyle Sudoku, Jigsaw Sudoku (Kikagaku Nanpure), Godoku (Wordoku), Asterisk Sudoku, Girandola, Center Dot, Windoku, Sudoku-DG, Anti-Knight Sudoku, Anti-King Sudoku, Anti Diagonal Sudoku, Killer Sudoku, Greater Than Sudoku, Even-Odd Sudoku, Consecutive Sudoku, Kropki Sudoku, Sukaku, Chain Sudoku, Frame Sudoku, Skyscraper Sudoku, Tripod Sudoku, Sudoku Mine, Sujiken, Sudoku XV, Outside Sudoku, Rossini Sudoku, Little Killer Sudoku, Vudoku, Sandwich Sudoku, Samurai Sudoku, Flower Sudoku, Sohei Sudoku, Kazaguruma, Butterfly Sudoku, Cross Sudoku,

Gattai-3

, Twodoku, Triple Doku, Twin Corresponding Sudoku, Hoshi, Star Sudoku, Tridoku.
Nonogram ("Hanjie", "Griddler")


The program conatins a solver and a graphical editor for black-and-white and multicolored nonograms.

Kakuro ("Cross Sums")
Hitori
Slitherlink
Link-a-Pix ("Paint by Pairs")
Fill-a-Pix ("Mosaic")
Battleships
Hashiwokakero ("Bridges")
Masyu ("White Pearls and Black Pearls")
Light Up ("Akari")
Fillomino
Futoshiki ("Unequal")
Kuromasu ("Where is Black Cells?")
Nurikabe ("Islands in the Stream")
Sashikabe
Yajikabe
Tents ("Tents and Trees")
Calcudoku
Hidato ("Hidoku")
Numbrix
Shikaku ("Divide by Squares")
Galaxies ("Tentai Show")
Skyscrapers
Hakyuu ("Ripple Effect")
Grand Tour
Easy as ABC ("ABC End View")
Clouds ("Radar")
Yajilin ("Arrow Ring")
Minesweeper
Minesweeper Battleships ("Battlemines")
Heyawake
Tenner Grid ("From 1 to 10")
Hundred
Arrows
Mathrax
Str8ts
Linesweeper
Binairo ("Tohu wa Vohu")
Walls
Dominosa
Patchwork ("Tatami")
Knossos
Rekuto
Neighbours
Four Winds
Shakashaka
Kakurasu
Mochikoro
Seethrough ("Doors")
Lighthouses
Lighthouse Battleships
Tapa
Fobidoshi ("Forbidden Four")
Island ("Tents Island")
Dominion
Tren
No Four in a Row
Corral
Foseruzu ("Four Cells")
Sutoreto ("Straight Cross")
Renban
Buraitoraito ("Bright Light")
Irasuto ("Illustration")
Suguru ("Number Blocks")
Trinudo
Creek
Gappy
Norinori
Yonmasu
Bricks
Number Chain
Kapetto ("Set Carpets")
Renkatsu
Eulero
Anraikumozaiku ("Unlike Mosaic")
Kurotto
Tasukuea
Star Battle
Araf
Kabingurodo ("Curving Road")
Thermometers
Snake
Peintoeria ("Paint Area")
Irupu ("I-Loop")
Sashigane
Sashikazune
Chocona ("Chocolate")
Different Neighbours
LITS
Nanbaboru ("Number Ball")
Tairupeinto ("Tile Paint")
Yin-Yang
Nanro
Light and Shadow
Arukone ("Number Link")
Tetroid
Sukima ("Sukimaburokku")
Triplets
Korekutokonekuto ("Correct Connection")
Doppelblock
Furisuri ("Free Three")
Yagit
Purenrupu ("Pure Loop")
Firumatto ("Fillmat")
Nawabari
Makaro
Dosun-Fuwari
Satogaeri
Koburin
Sukrokuro
Shirokuro
Roma
Bodaburokku ("Border Block")
Kuroshuto
Toichika
Usotatami
Pipelink
Hakoiri
Nuribou
Tatamibari
Sun and Moon
Kojun
Usowan
Gokigen Naname
Hebi-Ichigo
Hamle
Gyokuseki
Kin-Kon-Kan
Ichimaga
Shimaguni
Meadows
Yajisan-Kazusan
Snake Pit
Hiroimono
Water Fun
Round Trip
Number Cross
Santoitchi ("Three and One")
Hamusando ("Ham Sandwich")
Trace Numbers
Area Division
Sukoro
EntryExit
Sign In
Kuroshiro
Moonsun("Moon or Sun")
Rectslider ("Rectangle-Slider")
Stostone ("Stone on Stone")
Kohi Gyunyu ("Coffee Milk")
Mirukuti ("Milk Tea")
Slash Pack
Nurimaze
Canal View
Country Road
Nondango
Mintonette
Arrow Maze
Arrow Web
Hanare
Oases
Rabbits and Trees ("Raitonanba")
Stars and Arrows
Kanjo
Rukkuea ("Look-Air")
Golem Grad
Trilogy
Grades
Hukuwall
Nurimisaki
Starry Night
Douieru
Tetoron
Sashikaku
Heki
Castle Wall
Deddoanguru ("Dead Angle")
Endorain ("End Line")
Nuraf ("Araf Nurikabe")
Miti
Arofuro ("Arrow Flow")
Every Second Turn
Mobiriti ("Mobility")
Mubunanba ("Move Number")
Terra X
Rimotoejji ("Remote Edge")
Double Back
Wamuzu ("Worms")
Kaero
Kapama
Yunikumaka ("Unique Marker")
Meandering Numbers
Yokibunkatsu
Scrin ("Screen")
From 1 To X
Shingoki
Stitches
Neibadomino ("Neighbour Domino")
Jemini
Double Choco
Konarupu ("Corner Loop")
Gaidoaro ("Guide Arrow")
Mid-Loop
Dotchi-Loop
Trinairo
Detour
Balance Loop
Turf
SquarO
Chiyotsui
Aqre
Geradeweg
Kuroclone
Yajisan-Sokoban
Line Segment
Raneko
Factorism
Akiperago ("Archipelago")
Yakazu
Miraringutairu ("Mirroring Tile")
Heyablock new!
Choco Banana new!
Word Finder
Nine Letters
Spider Web
Maze
Every week we update our Puzzle of the Week.
You may download the printable PDF of the puzzle and solve it. Good luck!