Grades
Grades is a logic puzzle. The goal is to place numbers in some cells of a square or rectangular grid according to the rules:
No two horizontally, vertically or diagonally adjacent cells contain a digit.
The numbers across the top and down the left equal the row and column totals for the cells with numbers.
The numbers across the bottom and down the right are the sums of numbers in the rows and columns.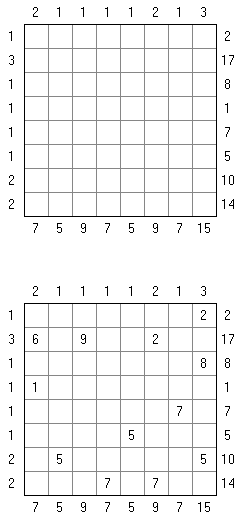 Cross+A peut résoudre les puzzles de 4 x 4 à 30 x 30. Puzzles sont enregistrés sous les fichiers avec l'extension *.GRDS.